At school:
Swarthmore College
500 College Ave
Swarthmore, PA 19081
(610) 690-5226
0123456789
At home:
631 Usquepaugh Road
West Kingston, RI 02892
(401) 783-0382
Always: dylan@sccs.swarthmore.edu
Education
---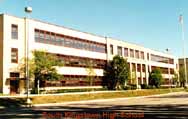 South Kingstown High School

Graduated June, 1994 ranked 6/191 with a GPA of 4.3. Member of S.A.D.D., Math Team and National Honor Society. Captain of Volleyball Team, played a lot of pickup basketball, and was a four-year Track and Field athlete. National Merit Finalist.

Currently a Senior majoring in Engineering with other coursework in Physics, Philosophy and Religion. Three-year captain and four-year member of the Volleyball team. Candidate for Bachelor of Science degree in Spring of 1998.
---
Work Experience:
---
June 10, 1996 - present


WWW Intern/Consultant for American Power Conversion


Duties: coded many documents in HTML, imported and analyzed Site Traffic reports using Intersé, suggested layout and HTML ideas for several aspects of the site, asssisted the APC Team at MacWorld Expo

Contact:
David Young
Creative Services Manager
American Power Conversion
dyoung@apcc.com
May 1, 1996 - present


Dispatcher Manager for Swarthmore College


Duties: manage the 30 student dispatchers in the Computing Center, troubleshoot all printing problems that arise.


July 31, 1996 - August 25, 1996


Market Research Intern for American Power Conversion


Duties: performed two large (>100 people) surveys regarding APC Products, performed other tasks for the Marketing and Sales Department at APC


July, 1994, 1995 , 1996 & 1997


Volleyball Coach for North Kingstown High School


Duties: In six one-week volleyball camps, instructed youths aged 10-18 in all aspects of playing volleyball. I added special instruction in setting. Some counselling of younger players.

Contact:
Victoria Tefft
Head Coach, Volleyball
South Kingstown High School
Rimatori@aol.com
---
Skills
---
Conversationally Fluent in Spanish
Computer languages: C, MATLAB, HTML
Computer Systems: UNIX, MS-DOS, Windows, Macintosh
Sports: Volleyball, Basketball, Mountain Biking, Badminton
Hobbies: HTML, Photography, Thinking, Numerology, Reading,
---
Last Updated:
---
Dylan W. Humphrey | dylan@sccs.swarthmore.edu